Cubano Sandwich with Cannabis
Cubans know a few things very, very well. One of them is dancing, the other is cigars and the other? Sandwiches. Today we're making Cubano Sandwiches with Cannabis.
The ingredients inside a Cuban sandwich are simple but tasty: ham, roasted pork, Swiss cheese, pickles and mustard. Period!
Today though, we're adding a twist and flair, with some herby-cannabutter. I can't wait!
Also, if you can get Cuban bread for your Cubano, you're golden. Don't worry if you can't though – but the bread really makes it perfect! Si!
Here's a great recipe for making the perfect Cuban bread.
Cuban Bread is a yeast-risen and enriched dough. It's long, white and soft on the inside, with a super tasty and crispy crust.
What Makes This Sandwich Cuban?
Like the name, the sandwich and it's rich history comes from Cuba.
It's believed that the Cubano first started it's origins with the Taino tribe in Cuba who used a Cassava base for the cracker-like bread. After that, the Spanish introduced dough and pork to the sandwich to 'spruce it up' so-to-speak.
In the 1800's and 1900's when travel was easy between Cuba and Florida, Cuban cigar workers travelled back and forth easily.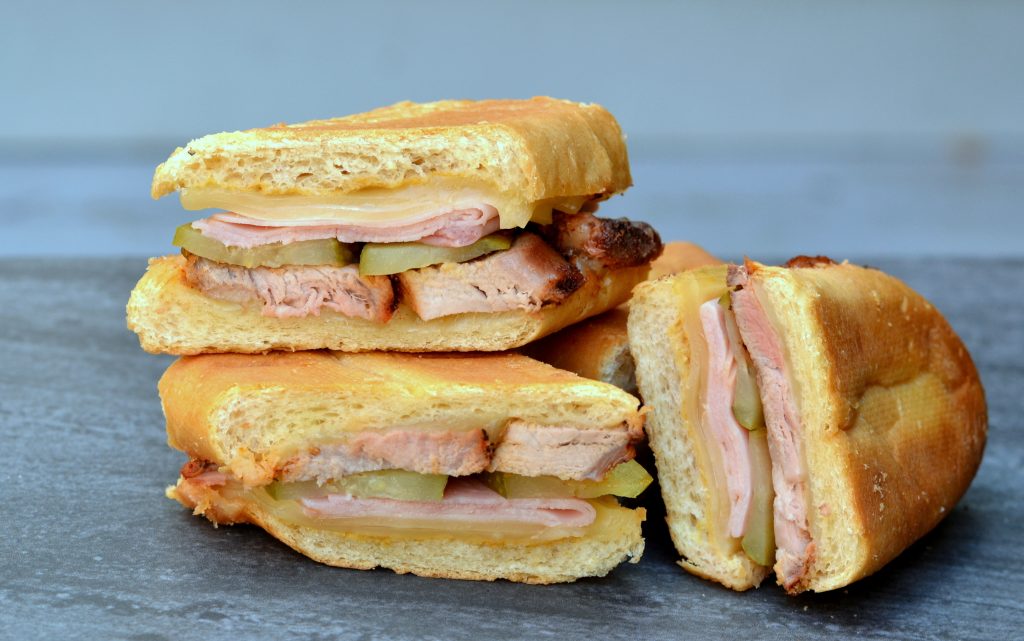 It's thought that the sandwich was a common lunch food for Cuban workers, both in the cigar factories and sugar mills of Cuba.
Once they relocated to the USA, they wanted the same kind of food and introduced it there.
Fast forward and now the only problem with the Cubano is the fight between the BIG question: Is salami part of a Cubano or not?
The rest, as they say, is history!
Cubano Sandwich And Cannabutter?
Well, we're pretty sure that the Cuban's didn't think cannabis butter was a delectable addition to this historically rich sandwich – at least back in the 1800's!
Today? We're positive that many Cubans would love this little bit of buzz to elevate the tradition.
Making cannabutter, if you haven't before, is super easy. Just follow the instructions below, step-by-step and you'll be just fine.
How To Make Cannabis Butter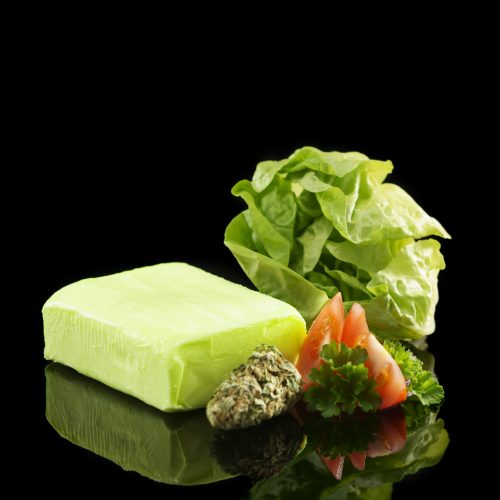 Servings: 1 Cup
Calories: 1628kcal
THC: 700-1400mg
Author: Steph Van De Ven
1/4 to 1/2

Ounce Cannabis

1

cup

Butter
Decarboxylate your weed by spreading your cannabis evenly on an oven tray And coat with aluminum foil.

Place in the oven on 240F/115C for 25 till 45 minutes, and then let it cool.

Grind your dry cannabis or chop it till fine.

Place the cannabis in a strong mason jar, add butter and (1 tsp of sunflower lecithin)(optional)

Place your closed jar in cold water and let it come to a boil, Boil for 2 to 3 hours.

Strain your butter through a cheesecloth.

Cool down

Now you can use the Cannabis Butter (Cannabutter)
If using a mason jar, be sure to start with cold water. Furthermore, it is imperative to let the water cool gradually so that your glass will not shatter.
The video guide might be slightly different than the blog recipe. The blog recipe is the most updated and accurate.
Calories: 1628kcal | Carbohydrates: 1g | Protein: 2g | Fat: 184g | Saturated Fat: 117g | Cholesterol: 488mg | Sodium: 1621mg | Potassium: 54mg | Sugar: 1g | Vitamin A: 5673IU | Calcium: 54mg
Ingredients For Cubano Sandwiches with Cannabis:
Mayo
Mustard (Dijon)
Cuban Bread (if not, French Bread – not baguette)
Ham
Sliced Roast Pork
Garlic Pickles
Cannabutter
Spice up your sandwich-making experience and throw on some Buena Vista Social Club music on iTunes, or crank up the heat in your home and pair it with a Cannabis Margarita!
Cubano Sandwiches with Cannabis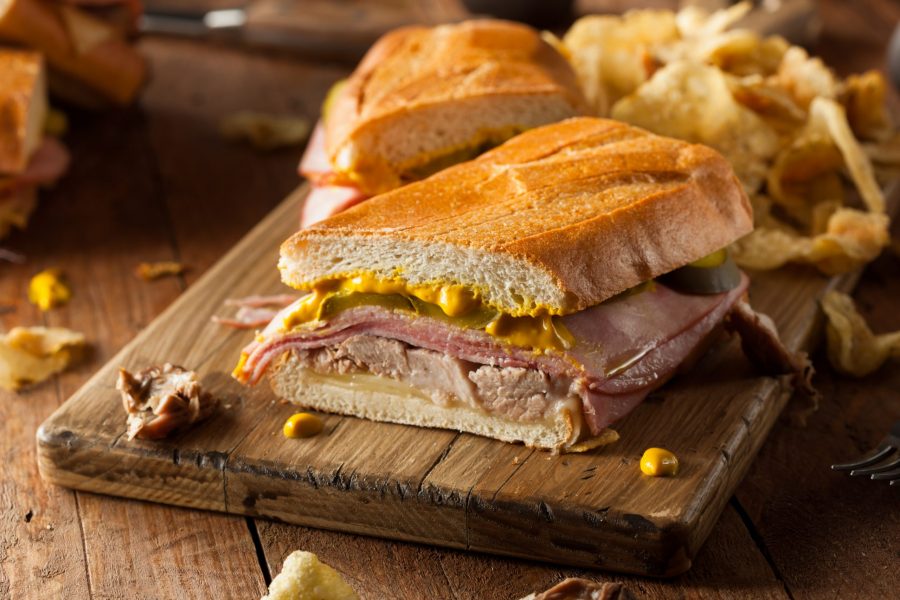 Servings: 2 people
Author: Steph Van De Ven
Cost: 10+
2

tbsp

mayo

2

tbsp

mustard (dijon)

1

loaf

Cuban bread

or French Bread

8

oz

Swiss cheese

sliced

6

oz

Ham

deli style

6

oz

Pork

roasted, sliced

10

pickles -sliced

garlic are best

4

tbsp

Cannabutter
Mix the mayonnaise and mustard in a small bowl and spread evenly on the inside of the bread slices. Layer on half of the cheese, the ham, pork, pickles and the remaining cheese. Cover with another slice of bread and butter the outside (top and bottom) of the sandwich.

Grill it if you like in a panini press or on medium heat over the stove, in a frying pan just until it's golden brown. Add more Cannabutter to the frying pan ( 1-2 tbsp) so the sandwich doesn't burn.
If you're looking to up-level your canna-cooking game, you may want to start here.
For more recipes like this one, check out our recipe index here.
Share our post and comment below! We'd love to hear from you.
As always, happy canna-cooking!