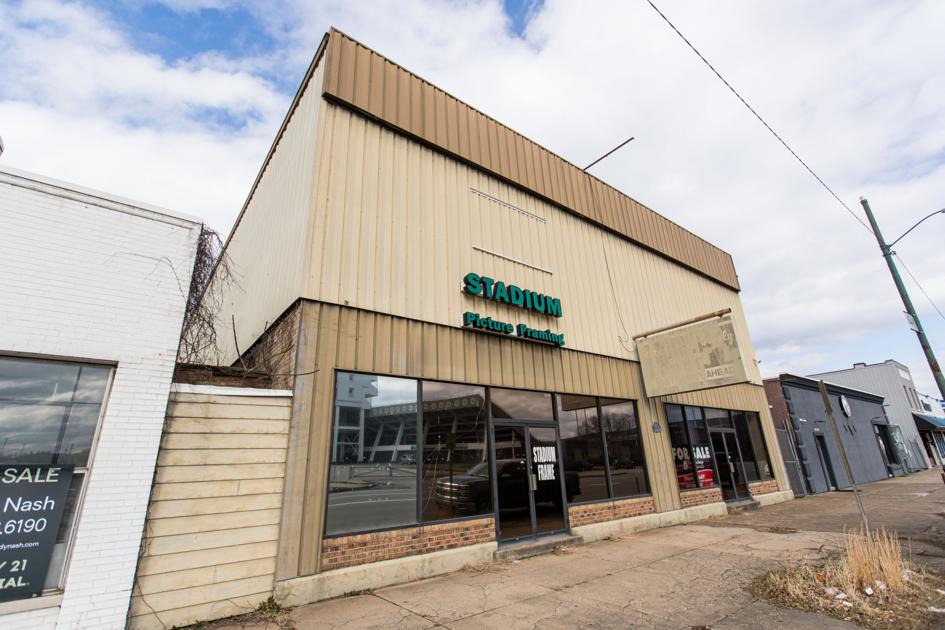 HUNTINGTON — So far, 100 medical marijuana dispensary licenses have been approved by state health officials, including six in Huntington and two in Barboursville.
West Virginia Kindness announced last week that the company has been awarded a dispensary permit and plans to establish a facility in Huntington. The West Virginia Department of Health and Human Resources' Bureau for Public Health, Office of Medical Cannabis is handling the licensing.
Chris Visco, president and chief executive officer of TerraVida Holistic Centers — the largest women-owned, medical cannabis company in Pennsylvania — has independently funded the application for licensing and will have sole ownership of the company.
The company says the 5,000-square-foot dispensary will be located at 2018 3rd Ave. in Huntington and will partner with local growers and processors to source product. The new dispensary is expected to create over 35 jobs and is slated to open in the fourth quarter of 2021, according to Visco.
"It's been a long journey independently going through the application process as we've awaited licensing decisions, but our commitment to the West Virginia community has remained strong and our vision remains clear," Visco said. "We've been given the opportunity to drive this movement by creating jobs, providing resources for cannabis education, and precipitating change so that we can ultimately create a lasting, positive impact on the West Virginia community and those affected by the opioid epidemic."
Through West Virginia Kindness, Visco's goal is to assist the local community by helping to combat the opioid epidemic in West Virginia.
"TerraVida Holistic Centers has seen a high level of success battling opioid deaths through the use of cannabis," she said. "The year following the legalization of medical marijuana in Pennsylvania, there was a 25% decrease in opioid-related deaths, and Visco's goal is to create a similar impact with the West Virginia community."
West Virginia Kindness is in licensing negotiations with TerraVida, which will transition the company into a multistate operator, she added.
Other approved dispensary permits in Huntington went to Harvest Care Medical LLC; Yuma Way WV LLC; CAMO Medical West Virginia LLC; Terrasana, which is doing business as Huntington Retail; and Compiler Wellness LLC, which also received a permit for a location in Barboursville. Marachem Inc. was also approved for a dispensary in Barboursville.
The state's list shows 32 entities were approved at the state level to open medical cannabis dispensaries, or retail shops, around West Virginia. Most applicants were approved to operate more than one dispensary each. A full list of dispensary permit holders can be found at www.medcanwv.org.
West Virginia's Office of Medical Cannabis also announced that as of Feb. 3, eligible state residents with "serious medical conditions" can register to receive medical cannabis when supplies are established in the state. The registry is also found at www.medcanwv.org, and can only be completed online.
State officials have said registration does not mean that medical cannabis products can immediately be obtained. The industry is working to build facilities in West Virginia and the patient card is valid only in West Virginia and offers no legal protections for products obtained outside the West Virginia medical cannabis system.
A list of registered doctors who can, under state law, certify patients as being eligible for use of medical cannabis is also on the medical cannabis website. Currently, there is only one approved doctor in Cabell County, Dr. Michael Spindel, at 2060 3rd Ave. in Huntington. He specializes in plastic surgery.
The Medical Cannabis Act permitting medical cannabis in West Virginia was signed into law in April 2017. It permits West Virginia residents with serious medical conditions to procure medical cannabis for certified medical use in the following forms: pill; oil; topical forms including gels, creams or ointments; a form medically appropriate for administration by vaporization or nebulization, dry leaf or plant form; tincture; liquid; or dermal patch.