Cannabis Peanut Butter Butterscotch Confetti
I know it's a mouthful, but when your mouth is full of these yummy weed edibles, you'll be thanking me! We're making Cannabis Peanut Butter Butterscotch Confetti.
Normally I stay away from sweet treats and sugary confections, but this year for some reason, I'm just living it up!
I love testing out and creating recipes to share.
There have been some epic fails, and some fantastic wins and the more you cook with Cannabis, the better you'll be!
I've also learned that patience is your best friend in the kitchen, along with preparation.
So having said that…
How To Make Cannabutter
Skip this part if you already have enough cannabutter at home OR if you know how to make it properly.
You'll need to use this decadent and creamy-dreamy butter in today's recipe, plus you can use it in so many more of our edible recipes.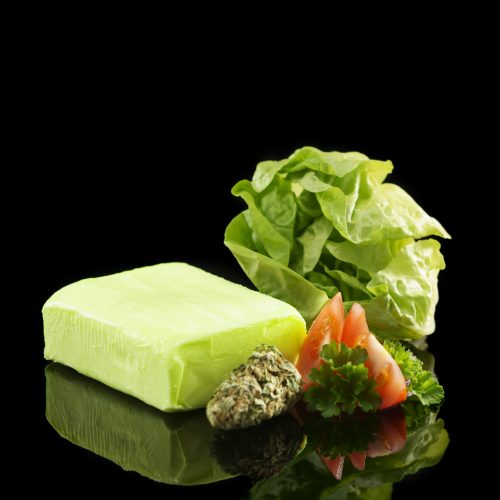 Servings: 1 Cup
Calories: 1628kcal
THC: 700-1400mg
Author: Steph Van De Ven
Ingredients
1/4 to 1/2

Ounce Cannabis

1

cup

Butter
Instructions
Decarboxylate your weed by spreading your cannabis evenly on an oven tray And coat with aluminum foil.

Place in the oven on 240F/115C for 25 till 45 minutes, and then let it cool.

Grind your dry cannabis or chop it till fine.

Place the cannabis in a strong mason jar, add butter and (1 tsp of sunflower lecithin)(optional)

Place your closed jar in cold water and let it come to a boil, Boil for 2 to 3 hours.

Strain your butter through a cheesecloth.

Cool down

Now you can use the Cannabis Butter (Cannabutter)
Notes
If using a mason jar, be sure to start with cold water. Furthermore, it is imperative to let the water cool gradually so that your glass will not shatter.
The video guide might be slightly different than the blog recipe. The blog recipe is the most updated and accurate.
Nutrition
Calories: 1628kcal | Carbohydrates: 1g | Protein: 2g | Fat: 184g | Saturated Fat: 117g | Cholesterol: 488mg | Sodium: 1621mg | Potassium: 54mg | Sugar: 1g | Vitamin A: 5673IU | Calcium: 54mg
Shopping List
This shopping list is going to be easy & fun!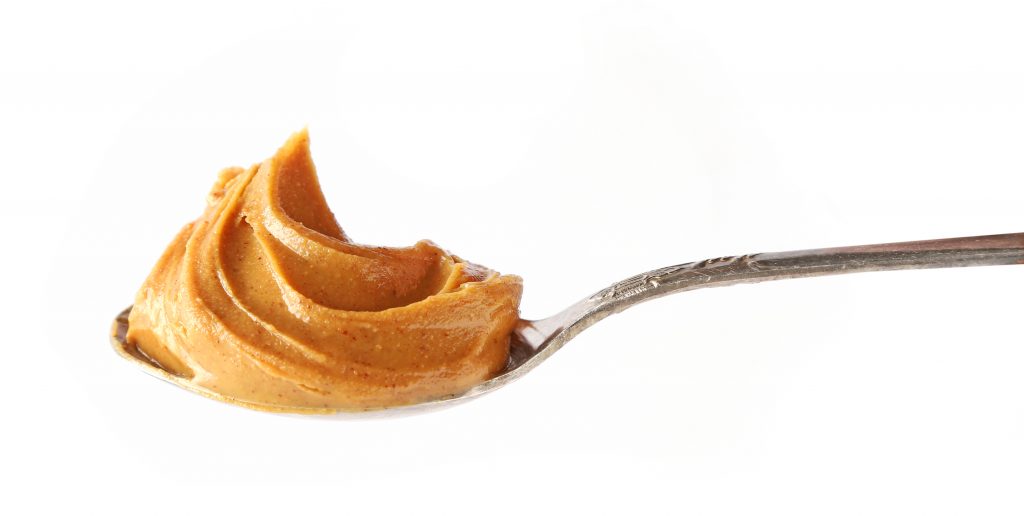 There is absolutely nothing healthy here, but let's just take a moment to reflect on 2020 and realize that a sweet, edible indulgence is more than neccesary! Right?!
Butterscotch Chocolate Chips
Peanut Butter ( nothing natural – loads of sugar)
Mini Marshmallows
Cannabutter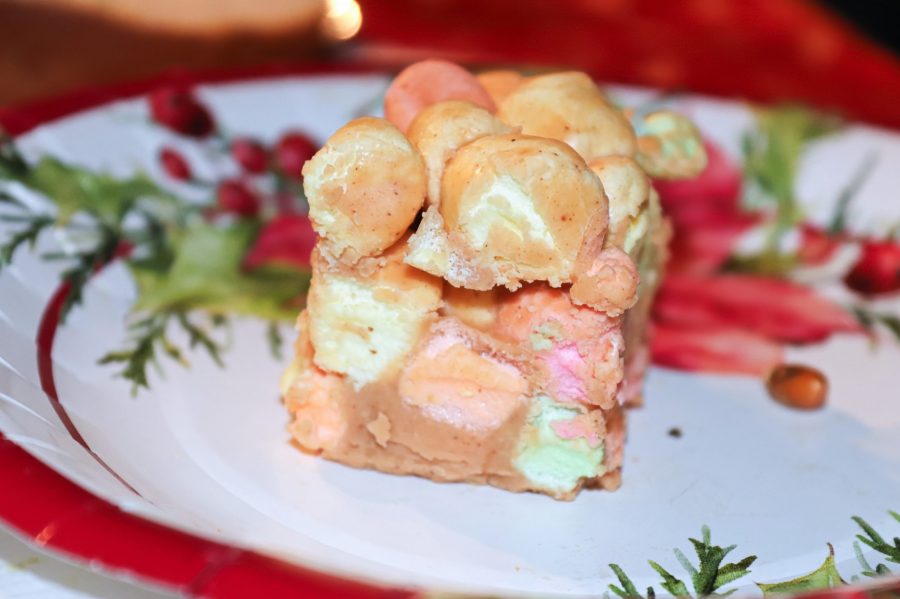 Cost: 20+
Equipment
Saucepan

Mixing Bowl

Cake Pan

Parchment Paper

Spatula
Ingredients
1

cup

Butterscotch Chips

1/2

cup

Peanut Butter

1/4

cup

Cannabutter

8

ounces

Colourful mini marshmallows
Instructions
In a saucepan ho medium heat, melt the butterscotch chups, peanut butter and cannabutter

Stir continuously until smooth and be careful, peanut butter burns quickly

Cool the batch for a few minutes, after you've removed it from the stove

Stir in your marshmallows

Pour into a parchment-paper-lined cake pan ( 8×8 inch) and pat down so it's smooth and even.

Chill in the fridge for an hour

Cut into little squares and enjoy!
For more tasty THC and CBD recipes, tips and tricks you can go here.
We love your comments, suggestions, ideas and feedback! Please share your successes with us in the comment section below.
Feel like shopping for weed products and cooking accessories? There's no better shop than this one.