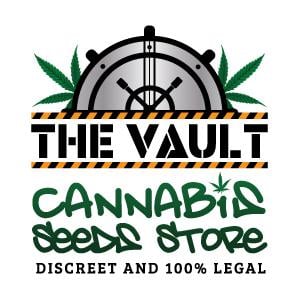 Cannabis growing podcasts are a great way to learn how to grow cannabis. Podcasts are free to download and filled with information about growing your own cannabis at home.
Whether you are a beginner grower, or an experienced cultivar, podcasts can be informative, and entertaining.
Here are some of the best cannabis growing podcasts that we recommend you download now. They are free to download, from many podcasting networks all over the internet. Just follow the links provided in this post.
Maybe you're harvesting and need something to listen to. Maybe you have a long commute to work and would like to listen to a cannabis podcast whilst you travel. If you love cannabis, you will love these podcasts, just click the links to try them out for free!
Cannabis Growing Podcasts
Podcasting is a great way to share information, and if you do not listen to podcasts, now is a great time to start. You can download podcast players to your phone, PC, laptop, and tablet for free.
Most podcasts are also free to download too. There is a massive amount of information waiting for you, all you have to do is download it. There are cannabis podcasts that are for beginner growers, experienced growers, even people who just smoke cannabis recreationally.
There is a podcast for everyone! You just have to find which one is the right one for you. Here is a list of the best cannabis growing podcasts in 2020. Try them out, and see which ones you prefer.
High on Home Grown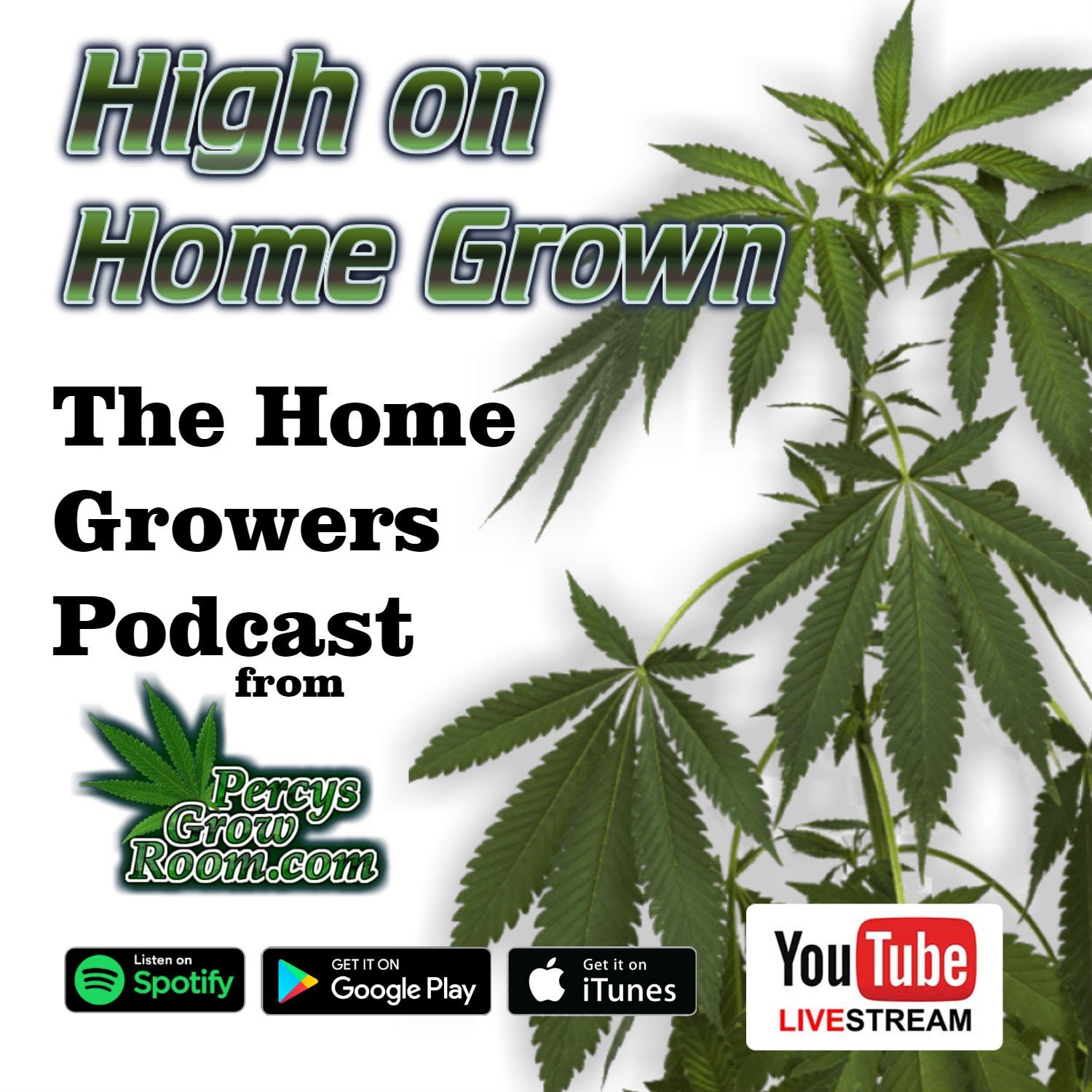 One of the newest cannabis growing podcasts is "High on Home Grown, the Home Growers Podcast". Presented by a panel from Percys Grow Room, High on Home Grown stream live every Sunday.
Every week, High on Home Grown brings you up to date with cannabis news from around the world. Their show is broken down into numerous sections, including:
News and Events:Each panel member brings a news article they have read this week that relates to cannabis. It is then read and discussed amongst the panel of growers.
Famous StonersEvery week, HOHG also has a "Stoners You Should Know" section, where you can learn about activists, celebrities and breeders.
Grow Guides:
Step by step guides on what you need to do, to start your own cannabis grow, and bring it to a successful harvest. From how to germinate your first cannabis seeds, to getting the best out of your harvest.
Stoner Interviews
Weekly interviews with big names in the cannabis industry. Guests such as Tommy Chong, and Danny Danko from High Times Magazine. High on Home Grown has interviews from breeders, growers, scientists, celebrities and authors.
High on home Grown has a perfect balance of stoner entertainment, and information. It is very well presented, and stream live at the same time every week on Percys Grow Rooms Youtube Channel.
You can download High on Home Grown from all major podcasting networks too.
This is no doubt going to be one of the best cannabis growing podcasts in 2020. Click the links below to download it now:
Download High on Home Grown
Watch High on Home Grown live, every Sunday at 10pm UK time, on Percys Grow Rooms Youtube Channel
Click here to Subscribe
Grow Cast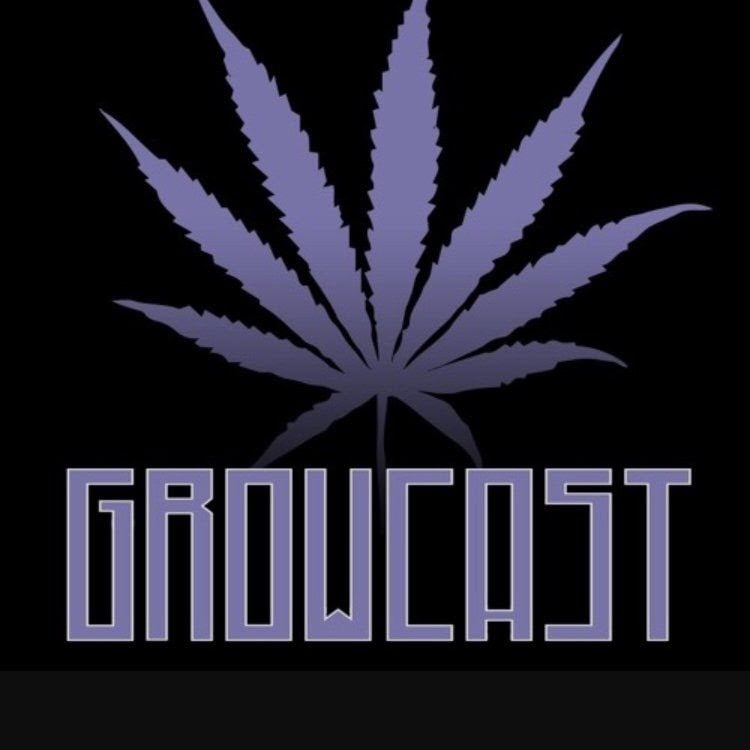 Hosted by Jordan River, Grow Cast is one of the most popular cannabis growing podcasts online.
He sits down to discuss growing techniques, cannabis in pop culture, the history of cannabis, and much, much more.
"GrowCast features a wide range of fascinating guests, including world famous ganjapreneurs, long time cannabis growers, chemists, filmmakers, musicians and more! So sit down and smoke up, Jordan River and the whole GrowCast team will keep you company while you expand your knowledge of cannabis. And as always, be safe, and grow smarter!"
Grow Cast has over 100 episodes for you to binge listen to! Packed full of information for cannabis growers to get better at growing.
Download Growcast
Grow Bud Yourself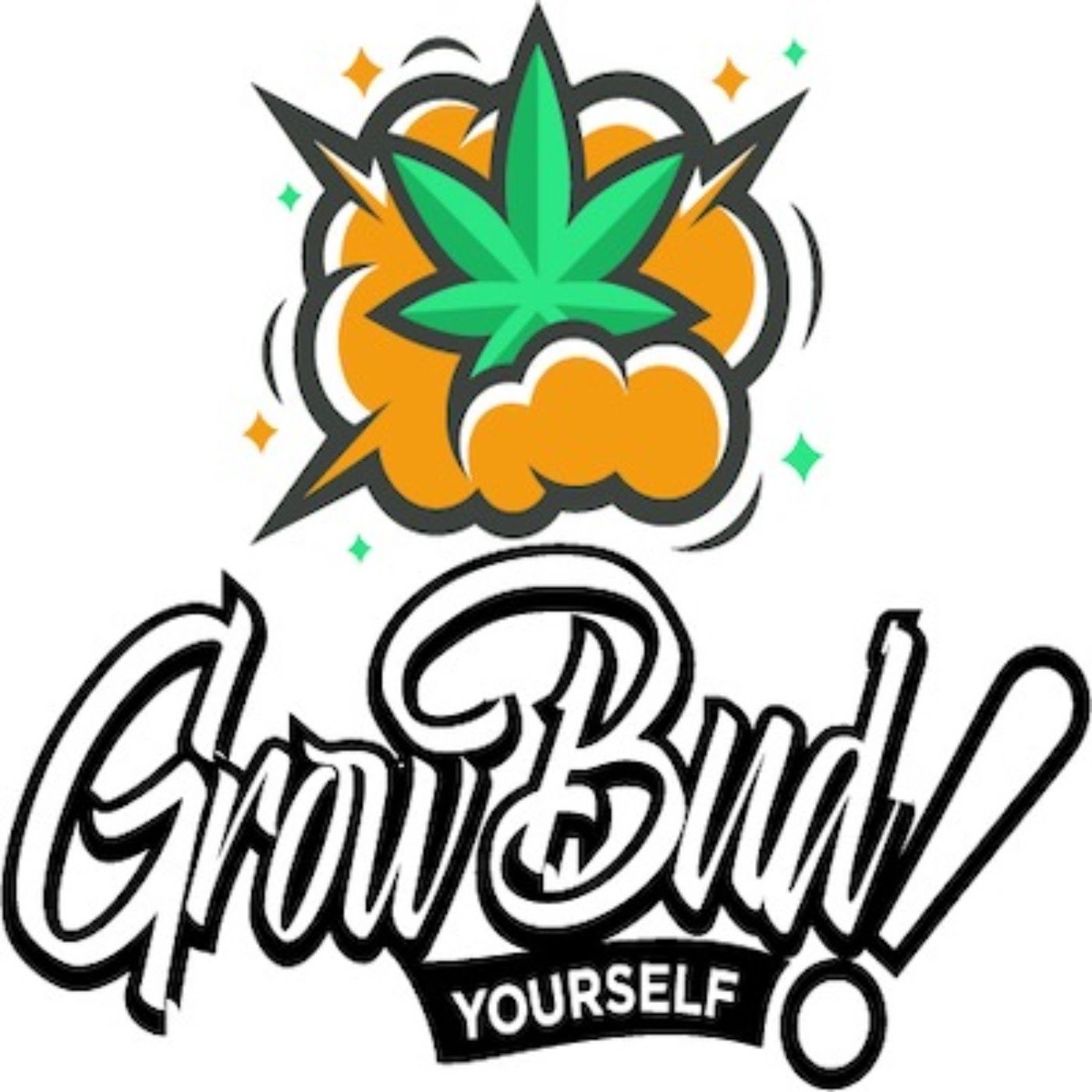 Grow Bud Yourself is a brand new podcast from former High Times Editor and cannabis cup Judge, Danny Danko!
There are not many people who are as experienced in the field of cannabis than this guy. He formally hosted a show called "Free Weed", which was a podcast for High Times magazine. But now Danny is ready to make his own project as successful as his last!
An amazing show, with an incredible lineup of guests. Packed full of cannabis knowledge. Grow Bud yourself is one of the best upcoming podcasts of 2020! Download it now and start learning how to grow bud yourself.
Download Grow Bud Yourself
Cheap Home Grow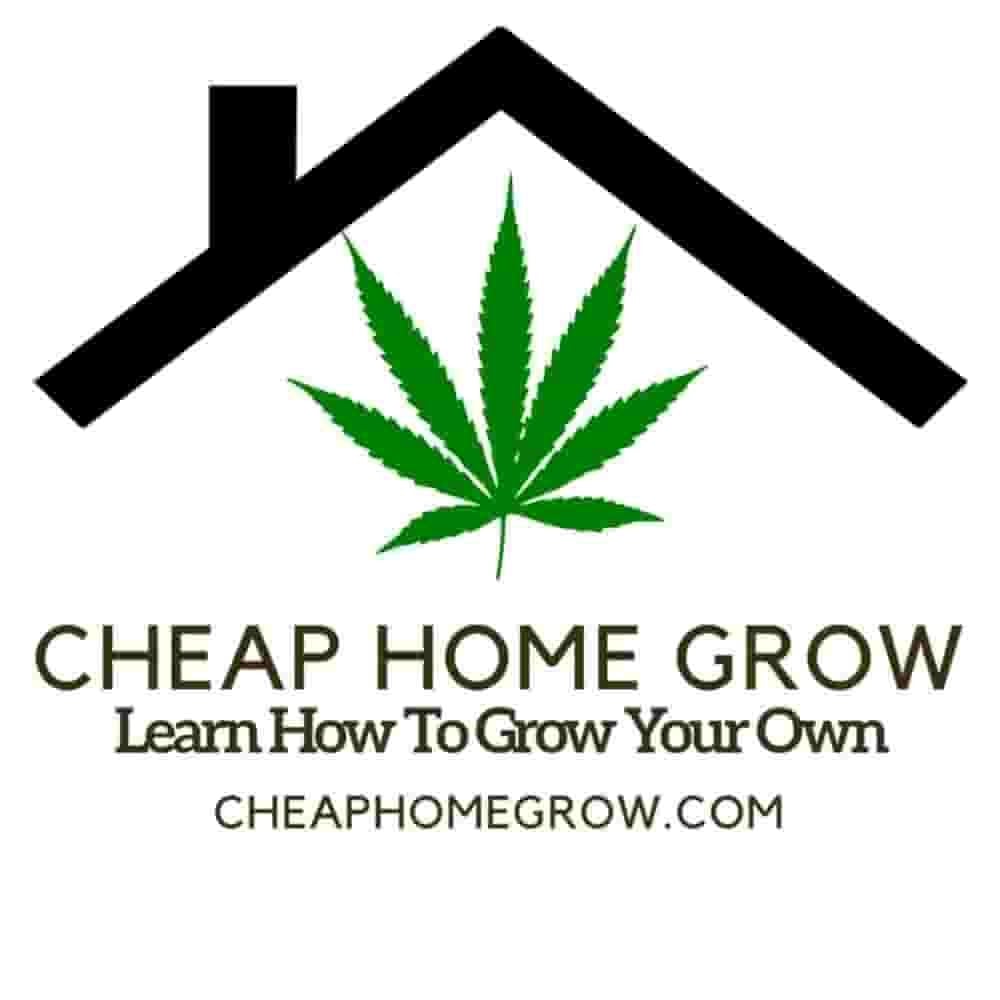 Cheap Home Grow is a Podcast network that provides a platform for many of the best cannabis growing podcasts. Shows for growers in the UK, the States, beginners and professionals. The Cheap Home Grow network has a show for everyone.
Growing with my Fellow Growers
Growing With My Fellow Growers airs every Sunday at 7 PM eastern on YouTube. The shows are always highly informative, with a panel of professional growers.
This show has some of the best and brightest minds in home growing cannabis. It can be a bit overwhelming for new growers, but excellent brain food for more experienced cannabis growers.
The Bug Report
The Bug Report is a show from Matthew Gates. Matthew talks about pests as they relate to cannabis and how, you, the home grower can prevent and eliminate pests from their indoor or outdoor grow.
Hydro Hustler
Hydro Hustlers is a monthly show featuring CanCannGrow, MissNewtyGrows, and Honey Bear Casey. This show is specifically for people who grow cannabis in hydroponics.
Growing with My Fellow Lads
Like Growing with My Fellow Growers but UK based, and in a more relaxed setting. Growing with my fellow lads offers growing advice for people who live in the UK. Laid back, stoner session kind of setting where the conversation flows anywhere, and the room is smokey.
Visit the Cheap Home Grow Network Here
Cannabis Cultivation and Science Podcast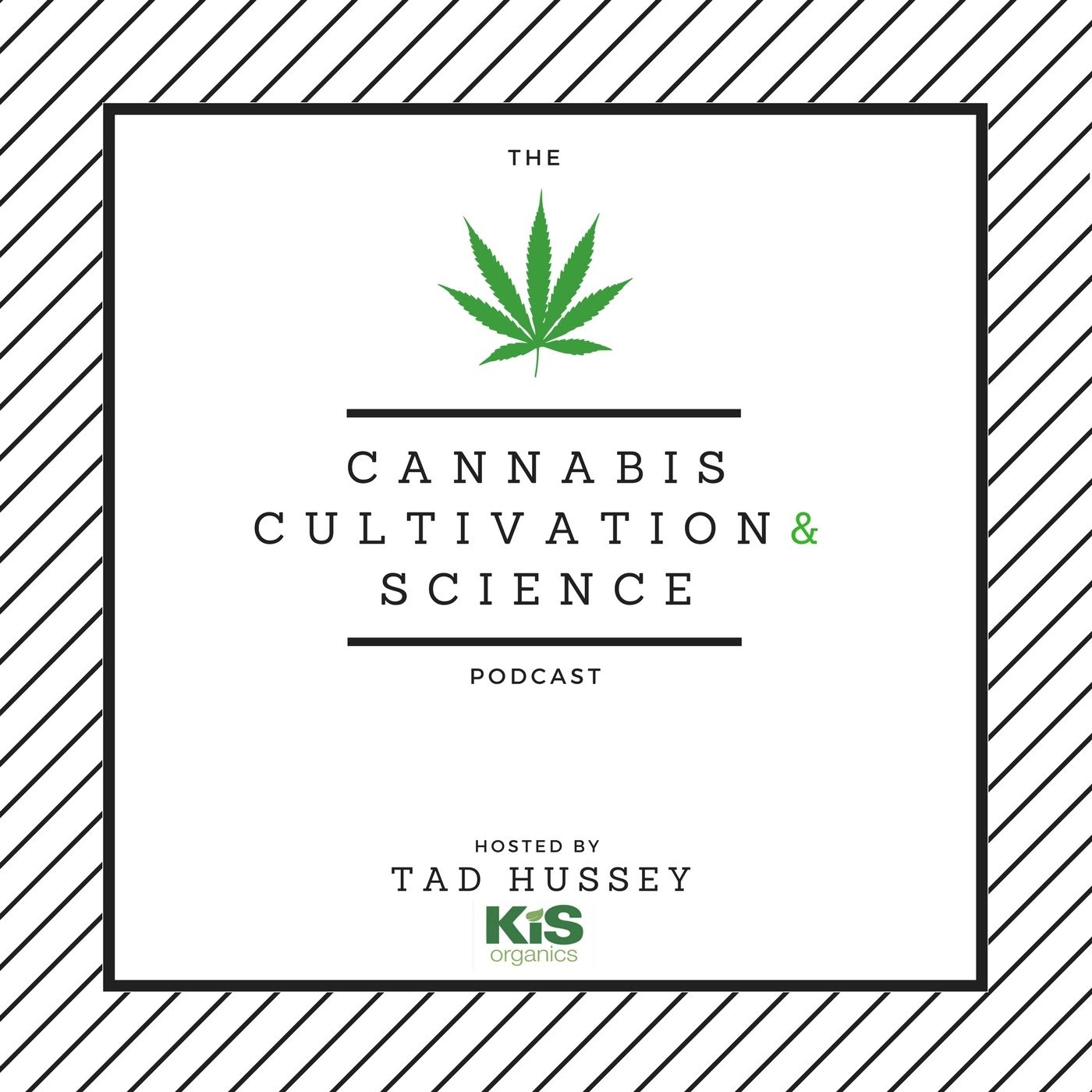 One of the most informative cannabis podcasts out there. Hosted by Tad Hussey from Keep it Simple Organics, this show is very good for people who grow cannabis organically.
Everything on this show is based on science and research. If you want to improve your gardening or cannabis cultivation then this podcast will be perfect for you.
Download Cannabis Cultivation Science Podcast
Thanks for reading, we hope this list is of some help to you, and you find a podcast that is right for you! It is hard to choose which is the best cannabis growers podcast of 2020, but all of these are definitely contenders.
There are so many more podcasts for cannabis growers. Did we miss some out? If you have a cannabis related podcast, and you would like to work with The Vault in the future, then feel free to email us and we will check you out!
What's your favourite cannabis podcast? Do you agree with our list? Let us know if we are missing some and we can update the list in the future too.
Much Love from Team Vault
Why not head on over to The Vault Cannabis Seeds Store and pick up some cannabis seeds now, whilst taking advantage of the discount codes VAULT15 for 15% of your order total and don't forget to check out our discount cannabis seeds page for all the latest offers, promos and competitions!

Make sure you never miss another Vault promo and sign up for our newsletter at https://www.cannabis-seeds-store.co.uk/the-vault-newsletter
Remember: It is illegal to germinate cannabis seeds in many countries including the UK. It is our duty to inform you of this fact and to urge you to obey all of your local laws to the letter. The Vault only ever sells or sends out seeds for souvenir, collection or novelty purposes.